Upcoming Events
Webinar: New Features in FLM295 SP5, 8 July 2014
Join this webinar to discover new features included in the latest FLM service pack, available now.
During this session we will introduce:
Using Excel for bulk data upload and initiation of form processes;
Using Snippets for HTML e-mail formatting;
Automatic generation of field captions for HTML forms;
Improvements in the Dashboard and Posting Engine screens;
Our development priorities for the future.
Contact Us to for an invitation to this half-day session.

Exploring SAP UX in Utilities, London, 9 September 2014
Join Arch and CGI in London to discover techniques to deliver better user experiences for mobile workers.
Focusing on Utilities, we will discuss how combinations of UI technologies can deliver optimal user experience, improve user engagement and drive process efficiencies.
Contact Us to for an invitation to this half-day session.

SAP d-code, Las Vegas, 20-24 October 2014
Join us at SAP d-code to see the latest developments in SAP e-forms. Learn about deploying SAP e-forms in the cloud, or integrating SAP e-forms within SAP Fiori or SAP Screen Personas.
See how a multi-UI approach with Arch FLM can deliver the best solution for your business requirements.
Events on-demand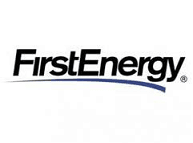 WEBINAR: FirstEnergy deploy FLM forms to transform HR processes
Hear about FirstEnergy's e-forms project, and how they are using FLM to automate HR processes and replace 3rd party tools like Lotus Notes. See FirstEnergy's HTML-based e-forms in action, and get the opportunity to ask questions to experts from FirstEnergy, Arch and SAP
Contact Us to get a link to this video