Upcoming Events
---

Enhance usability for SAP Utilities, 28 January 2015
Join Arch and CGI in London to discover techniques to deliver better user experiences for mobile workers.
Focusing on Utilities, we will discuss how combinations of UI technologies can deliver optimal user experience, improve user engagement and drive process efficiencies.
Contact us to for an invitation to this half-day session.
Events on-demand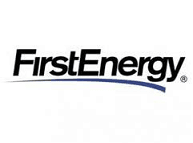 WEBINAR: FirstEnergy deploy FLM forms to transform HR processes
Hear about FirstEnergy's e-forms project, and how they are using FLM to automate HR processes and replace 3rd party tools like Lotus Notes. See FirstEnergy's HTML-based e-forms in action, and get the opportunity to ask questions to experts from FirstEnergy, Arch and SAP
Contact us to get a link to this video