Upcoming Events
---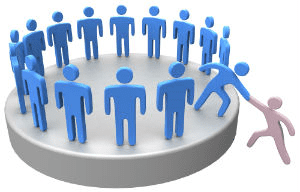 WEBINAR: Better HCM Processes, 1 July 2015
Join us for a FREE WEBINAR to discover how to deliver exceptional end-to-end SAP HCM processes using the Arch product suite.
We will cover 2 main topics:
Onboarding
Complex processes such as new joiners or transfers encompass much more than the SAP update, touching multiple parts of the organisation, and requiring the creation of contracts, letters and e-mails. Much of the process is conducted before the employee master record is created on the SAP system.
During the webinar we will demonstrate an end-to-end onboarding solution, from the point of job offer, using Arch product suite: FLM, Aquiller and Floe.
Mass updates
In an age of organisational change, mass changes to HR structures and objects are part of normal business rather than exceptional processes. Simple upload tools are essential, but lack the sophistication of the approval workflows and validation checks that we expect in a SAP-based process.
We will demonstrate how Arch FLM can be used to manage simple or complex HR mass updates, with the option to include validation rules, and workflow rules before the automatic update to SAP HCM.
The session will also include a brief introduction to Arch Floe, the new e-mail generation tool for SAP.

Arch Public Sector User Group, 10 September 2015
The next Arch Public Sector User Group will be held in London, once again at the offices of our partner CGI.
Invitations will be sent to Arch customers, and as usual we welcome any attendees from Public Sector organisations who use SAP and are interested in the Arch product suite.
Register today to receive your invitation to this event.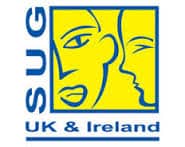 UK & Ireland User Group Conference, 22-24 November 2015
We are delighted to announce that Arch will be exhibiting at the UK & Ireland SAP User Group Conference, to be held at the Birmingham ICC on 22-24 November 2015.
We will be demonstrating our product suite and discussing how companies are extending the reach of SAP processes to deliver greater process automation and efficiency.
We will also focus on new Arch Floe, and demonstrating how Floe can deliver powerful HTML e-mails for many SAP processes and outputs.
Click here for further information.
Events on-demand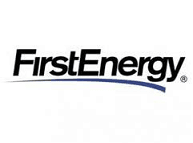 WEBINAR: FirstEnergy deploy FLM forms to transform HR processes
Hear about FirstEnergy's e-forms project, and how they are using FLM to automate HR processes and replace 3rd party tools like Lotus Notes. See FirstEnergy's HTML-based e-forms in action, and get the opportunity to ask questions to experts from FirstEnergy, Arch and SAP
Contact us to get a link to this video